Information for scout leaders
The Kent Scouts Mental Health Matters materials help to support your existing section programme.
It's easy to set up, easy to use and easy to see the benefits to the young people of your section!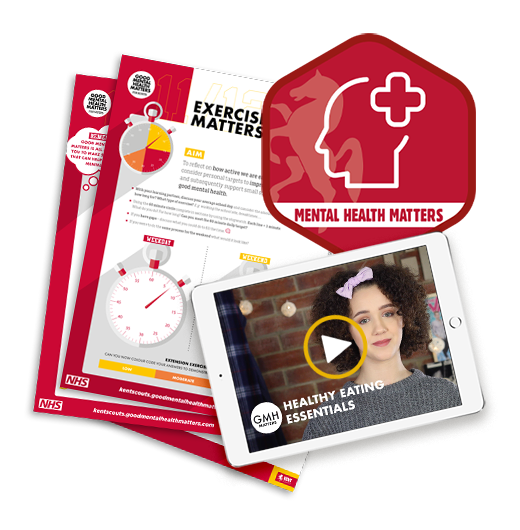 Via the Good Mental Health Matters portal, you as a Scout Leader within the sections, will have access to a wide range of resources.
These resources will help you to deliver a fantastic and well rounded, balanced programme that supports a range of areas that is proven to lead to Good Mental Health.
As a leader you need no prior knowledge in the subject matter as the resources are all supplied for you!
Good Mental Health Matters!
Scout portal features
Educational films
Downloadable activity sheets
Interactive quiz for your scouts
View quiz results for group discussion
Set up and manage scout sections
Create your scout portal
Use the form below to create your own scout portal.
Set up
your sections
Set up and manage your sections online.
Access Learning Resources
Set up tasks to complete as a section group or share with Scouts via a unique link.